Contractors finalised for a number of road projects in FS
MARK STEENBOK
15:22 (GMT+2) Tue, 05 Sep 2017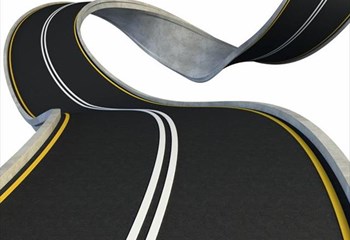 The Free State Department of Police, Roads, and Transport says there are a number of roads in the province that still need to be fixed.
MEC Sam Mashinini today said that these roads, including the one between Odendaalsrus and Wesselsbron, are not covered in the current financial year and needs attention. He added that since the end of July the department has finalised tenders for successful contractors for a number of road projects in the province. The handover site meetings for, among others, the Kroonstad-Steynsrus, Vredefort-Hoopstad, Vredefort-Viljoenskroon and Bothaville-Viljoenskroon roads commenced yesterday. He says the department needs to maintain these roads once it is completed.
"One of the problems that I am currently giving attention to, is how best do we make sure that the roads in the province are maintained over the long term. I have deliberately asked the different stakeholders to say how, once the road between Bothaville and Viljoenskroon is completed, we can maintain it. That road is economically viable in terms of the farms there. That road is mostly used and that's why we are targeting it," says Mashinini.
He adds that the department's objective is to build capacity by investing in human resources through skills development. He says the department wants to create a sustainable economic climate in the province and to deliver public infrastructure by using labour intensive technology.
He says from 2008 until last year they have had an intake of 173 contractors of which 83 graduated. In total 78 is still active and engaged in projects in the province.